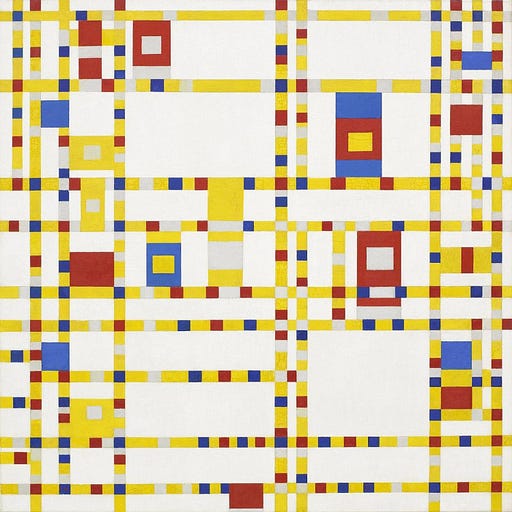 Jul 24, 2017 • 44M
021 - "Woogie Boogie"
"Hit that Boogie Woogie button!"
Not the Bob Dylan podcast you need, but certainly the one you want. We explore Dylan one random song at a time.
Join Daniel and Kelly as they talk, ever so briefly, about Bob Dylan's instrumental from 1970's Self Portrait, then at length about boogie-woogie music and artists. 
SHOW NOTES
This is our second song off Self Portrait. It was recorded on March 13 and 17, 1970.
Kelly, of course, nails the nature of this track at 2:00: "The song was incidental. It was just there." It's definitely "just there" on the album. Kelly notes that her old Yamaha keyboard had a "Boogie Woogie" button and that sounded just like this. How does one discuss a band practicing a song and it being placed on album? The fine folks at All Dylan and Untold Dylan tried and came up with way more context and nuance than I was willing to extrapolate.
Leaving this track behind, Daniel combs the depths of Urban Dictionary for"Woogie Boogie" (3:30) and Kelly informs Daniel on the boogie woogie style (4:30). In short, it's a style of blues on piano with a strong, fast beat, typically 4-4. Digging deeper, it spread with the advent of trains and the Great Migration in 1870s and it became popular in the 1920s. Etymologically speaking, it appears to be a reduplication ("a morphological process in which the root or stem of a word, or, in fact, the whole word is repeated exactly or with a slight change") of the word"boogie," a term for rent parties as early as 1913. "Boogie" comes from a few African languages (Hausa, Mandingo, West African, and Bantu) and appeared in sheet music for the first time in 1880. Where did modern boogie woogie sound come from? Our hearts and minds? Chicago? Kansas City? Nope. Lumber and turpentine camps in Texas! It was called "fast western" or "fast blues," even "fast Texas," a node to the Texas Western railroad and its use to disseminate the genre. Alan Lomax wrote:
Anonymous black musicians, longing to grab a train and ride away from their troubles, incorporated the rhythms of the steam locomotive and the moan of their whistles into the new dance music they were playing in jukes and dance halls. Boogie-woogie forever changed piano playing, as ham-handed black piano players transformed the instrument into a polyrhythmic railroad train.
Instead of spending any more time on "Woogie Boogie," we consulted our playlist for the week for a little guidance (13:00). Hit that boogie-woogie button!
We dove deep into Pinetop Smith and his boogie-woogie. Louis Armstrong gave us a rendition of "Weary Blues." The staggering success of the Andrew Sisters, "jump blues," vocal hall of fame, bandleaders being pissed that attention was now on vocalists and not them — a direct line to this podcast if there ever was one! "If anyone's not familiar: if you think of any World War II era song that's playing in the background of a war movie, it's them." DUNKIRK — in theaters now! Sam the Sham "Wooly Bully." Reduplication is working on multiple levels for Kelly:"Wooly Bully," "Double Trouble," "Shady Lady," "Tutti Frutti," "Maybe Baby,""Willy Nilly," "Hanky Panky," "Helter Skelter," and, "Mellow Yellow." Dion and the Belmonts (which had some boogie-woogie bass on second listen, so two for one!) and not taking that plane with Buddy because the flight would've cost $36 and what it did for a certain Bobby Vee. Charles Mingus. The Crickets — played into the 21st century, ended it at the Surf Ballroom. Little Richard (and The Brave Little Toaster) and Dylan wanted to be in his band. Iron Butterfly — more than just a trivia answer! The Clash because it had trumpets… Baroness because guitar riffs… 12 Bar Bruise by King Gizzard and the Wizard Lizard. Kelly talks Glen Miller.
Kelly and Daniel manufacture about as much beef as Dylan and Donovan ended up actually having in real life (27:15). She said she liked Donovan more than Dylan and it. was. on. First, some Donovan facts — from Wikipedia! Donovan is the Angel to Dylan's Buffy. Daniel recreates Donovan in Don't Look Back for Kelly (with a visual aid here).
MIXED UP CONFUSION
Mixed Up Confusion: This week is super thin but we still find a way to talk Chester Bennington and, somehow, The Queen of the Damned soundtrack. In our supplemental to our supplemental podcast, we talk Episode 2 of Season 7's Game of Thrones.
THE EPISODE'S BOOKLET & PLAYLIST
RECOMMENDATIONS (34:30)
Kelly worked hard on the playlist. Because she'll be seeing them live in a few weeks Bleached Welcome the Worms. Finally, as Chester Bennington of Linkin Park died this morning, Kelly picked a few of her favorites ("Krwlng" / "Walking Dead" / "System").
Daniel recommended Waxahatchee Out in the Storm as well as the infectious "Molly is a Babe" by WATERS.
ENDINGS (40:00)
Kelly said she was daydreaming about what she'd say on the final podcast. HAHAHA. 1 out of 151. Kelly picked #422 — "Standing in the Doorway" from Time Out of Mind. It's #141. "Clothes Line Saga" from The Basement Tapes.(Kelly's three sighs of wonder, then false realization, then confusion.)
Next week: laundry drama!
---
Follow us wherever you listen to podcasts. See our real-time playlist See That My Playlist is Kept Clean on Spotify. Follow us intermittently on Twitter and Instagram.
Tell your friends about the show, rate and review wherever they let you, and consider supporting us by subscribing or at Patreon.