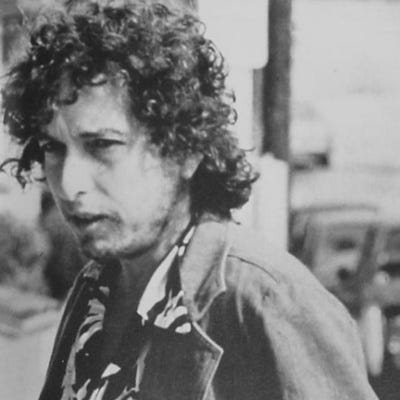 Jun 8, 2022 • 1HR 42M
140 – "You Ain't Goin' Nowhere"
Not the Bob Dylan podcast you need, but certainly the one you want. We explore Dylan one random song at a time.
Daniel and Kelly (and Kindra) are listening to Dylan one random song at a time. This episode features copious booze and drunken renditions of Dylan's "You Ain't Goin' Nowhere."
st. patrick's greeting & warning (1:00) | initial thoughts (3:00) | context (11:40) | versions (16:40) | discourse on basement tapes for kindra, totally not for kelly (37:00) | drinks and the song itself (54:50) | does this song work today? (1:14:30) | playlist (1:19:00) | recommendations (1:24:00) | endings (1:36:00)
Follow us: sotwpod.com | twitter | instagram
Playlists: see that my playlist is kept clean | episode playlist
If you're inclined: patreon
Next episode: it's not fate that brought you here!
---
St. Patrick's Day Greeting & Warning (1:00)
Initial Thoughts (3:00)
Context (11:40) + DRINK!
Versions (16:40) — Take 1, Take 2, Greatest Hits, Covers
Discourse on
Basement Tapes
for Kindra, not Kelly (37:00)
Drink again?! (50:50)
Song Itself (54:00)
Does this song work? (1:14:30)
Real Podcast and Playlist (1:19:00)
Recommendations (1:24:00)
D: roadtrip, Bativa, 5 mics, PUP,
Kelly: Nic Cage night, Collective Subconscious live show, Rena Jones Allegories, Alone, Witcher Netflix show,
Kindra: tattoos, NFTs, Our Flag Means Death, mediation/ascension hip-hop Free Soul and Lava, Illuminati Congo, Lizzy Jeff, Antenna new album, Dirty Wulvz,
Endings (1:36:00)
Reference
---
Follow us wherever you listen to podcasts. See our real-time playlist See That My Playlist is Kept Clean on Spotify. Follow us intermittently on Twitter and Instagram.
Tell your friends about the show, rate and review wherever they let you, and consider supporting us by subscribing or at Patreon.