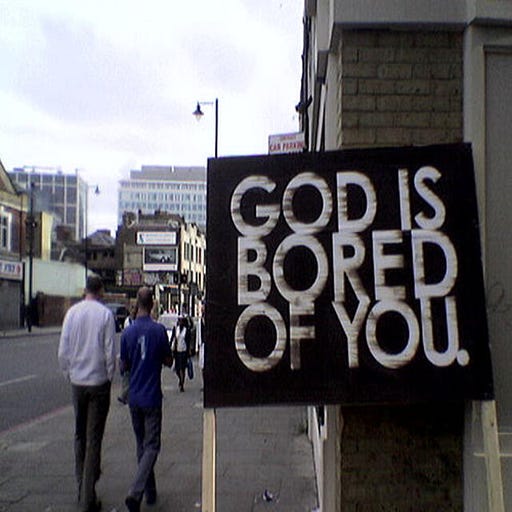 Jun 3, 2017 • 36M
013 - God Knows"
"Who cares? If you go back far enough we're all one-sixteenth something. I'm probably one-sixteenth Bob Dylan. You think they're gonna let me play Blade?"
Not the Bob Dylan podcast you need, but certainly the one you want. We explore Dylan one random song at a time.
Hello. Episode 13 is in the books and it has the appealing title of "God Knows." It is and isn't quite what you think. Take a listen. We're waiting. 
EPISODE
"God Knows" was officially released on 1990's Under the Red Sky but was originally recorded for Oh, Mercy (those cuts being heard in 2008 on TBLS Vol. 8: Tell Tale Signs).
In Under the Red Sky, Dylan set out to write an album for his 4-year old daughter (which I when Daniel realized… he's the same age as his daughter cause he was 4 at the time too!) so he went with a nursery-rhyme style. The record is dedicated to her as "Gabby Goo Goo." If that wasn't strange enough, Dylan studded this record with so many guest stars: Jimmie Vaughan, Slash, Elton John, George Harrison, David Crosby, Stevie Ray Vaughan and Bruce Hornsby, to name a few.
Our reactions to the song were mixed. Daniel liked the thumping bass, more so on the Tell Tale Signs version. Yet it still stands out from Under the Red Sky because it came from a different, better album. Kelly wasn't so taken. This was also the first instance of "God," formally, in our podcast.
Michael Gray sums it up well:
(The best thing about 'God Knows' being the way the shape of the song mocks the sermonising inside it, perhaps unintentionally, the singer has to rant more and more to squeeze the lines in as it works itself up like a sermon: and as soon as he starts to rant, they start fading him out. For the listener, it's as if you're slowly but surely closing the door on a Jehovah's Witness.)
THE EPISODE'S BOOKLET & PLAYLIST
RECOMMENDATIONS
Recommendations. Kelly (and Daniel) spent the week binge-watching season 2 of Master of None, while Daniel listened to Wavves You're Welcome and Daniel Romano's Modern Pressure.
ENDINGS
We're down a minuscule 652 songs.
Kelly guessed #43 — "Seven Curses" but it was #594 — "Wallflower."
Next week: take a chance on me
---
Follow us wherever you listen to podcasts. See our real-time playlist See That My Playlist is Kept Clean on Spotify. Follow us intermittently on Twitter and Instagram.
Tell your friends about the show, rate and review wherever they let you, and consider supporting us by subscribing or at Patreon.