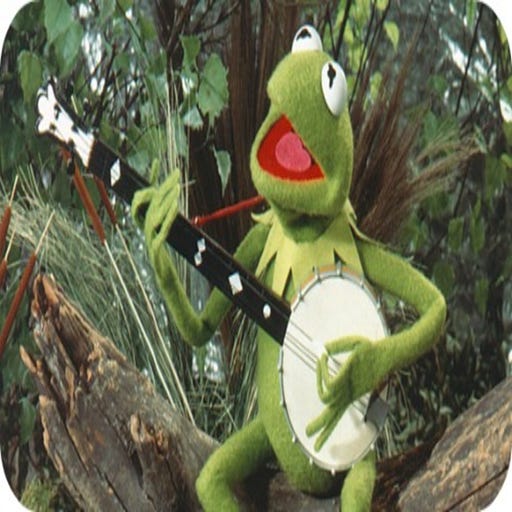 Apr 2, 2017 • 51M
005 - PLANET WAVES
"7 of the 10 songs have harmonica in them. 7/10. Would harmonica again."
Not the Bob Dylan podcast you need, but certainly the one you want. We explore Dylan one random song at a time.
We talk 1974's "Planet Waves" 
SHOW NOTES
005 | Planet Waves. April 2, 2017. Our first album, celebrated with a harmonica I found hiding in my old guitar case. I'd've worn my harmonica holder but I'm, at once, an amateur podcaster who would have knocked into the microphone and not a monster.
Musical Landscape of 1974 (2:30)
To understand Planet Waves, we looked at the musical landscape in 1974 (2:30): Joni Mitchell's *Court & Spark (*a contrasting record to Blue, covered in our talk of "Tangled Up in Blue" (003); Kiss, Rush and Kansas all release debuts; Steely Dan's Pretzel Logic; Queen had Queen II and Sheer Heart Attack months apart; John Lennon and George Harrison released new music (Walls & Bridges and Dark Horse); Bonnie Raitt's debut masterwork Streetlights; Leonard Cohen's New Skin for the Old Century; Eric Clapton's first since rehab 461 Ocean Blvd; Neil Young's perfect On the Beach; the New York Dolls' Too Much Too Soon; David Bowie's Diamond Dogs; and, finally, Fulfillingness' First Finale by Stevie Wonder.
The Band, Geffen, and
Planet Waves
(8:00)
Seven of the ten songs have harmonica in them. 7/10. Would harmonica again. — Kelly
Robert Shelton, in No Direction Home, writes:
Dylan's recurring theme that pain has to be endured along the way to pleasure, and that pleasure is, above all, transitory.
Shelton again (16:00):
'On a Night Like This' opens in bright and neighborly spirit, with commonplaces and clichés of the standard love song—it's cold outside and I'm all the warmer because I'm inside with you. The mood and content flow directly from the idealized life Dylan painted in 'Sign on the Window,' only now we're behind that cabin door.
Ian Bell, author of Time Out of Mind, sees the boulder of Blood on the Tracks coming:
Had Planet Waves been produced by any other artist, reviews would have ranged from 'not bad' to 'pretty fair'. The competition Dylan had provided for himself, the unrelenting competition with which he would have to contend for decades to come, rendered the album a middling affair.
That was reinforced when Dylan and the Band hit the road for Before the Flood and drown out anything new from Bob. That tour was astounding, even in the age of Beyoncé and Taylor Swift — from Clinton Heylin:
The statistics for the 1974 tour remain remarkable—even in an era when the most banal country-rock combo can command $250 a ticket to replicate their greatest-hits CD in the flesh, so to speak. An unprecedented top-dollar ticket price of $9.50 led to 5.5 million pieces of mail, applying for up to four tickets each, some $92 million in check and money orders, sent by close to 4 percent of the American population.
LOST. New Belgium's Voodoo Ranger.
THE EPISODE'S PLAYLIST
RECOMMENDATIONS
Kelly spent the week around repeat listens of "You Angel You" with Frank Ocean's new single "Chanel," as well as binging on ABC's How to Get Away With Murder.
Daniel wanted to know if he got all the facts right as he caught up to the mid-point of Girls final season, as well as listening to new albums from Laura Marling, Crusades, Self-Defense Family and The Shins.
ENDINGS (39:20)
Random. Numbers 1-659. #296: "Outlaw Blues" from BIABH.
Next week: off to some Australian mountain range
---
Follow us elsewhere: sotwpod.com | twitter | instagram
Playlists: see that my playlist is kept clean | episode playlist