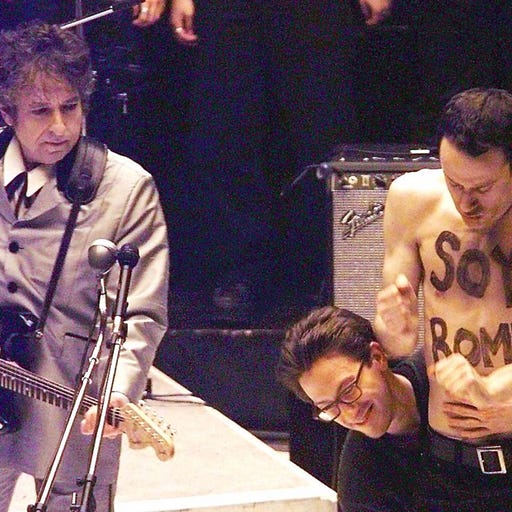 Feb 19, 2017 • 41M
001 - "Honest With Me"
Not the Bob Dylan podcast you need, but certainly the one you want. We explore Dylan one random song at a time.
"February 5, 2017" | Portland, OR and "Hawaii" | Four tallboy Rainiers | The search for a classic introduction | "Sign on the Window" | Three's a crowd | "Honest With Me" | Kelly's Hawaiian journey through song |"Keasbey Nights"by Catch-22 | "My woman's got a face like a teddy bear / she's tossing a baseball bat in the air" | "Hunter" by Bjork |Hey, I went to see Bob Dylan once | What's a convocation center? | An extremely relevant dive into the 1998 Album of the Year Grammy award | Will this just become a Radiohead pod? | "Karma Police"by Radiohead | How much do we know about music? (Not much.) | Our sympathies with the narrator | Pontification on civil war abstracts and American imperialism | "Oh I'm a Good Old Rebel" | Creeping modernity and historical circles | An American Tail | Daniel's recommendations: Sturgill Simpson's A Sailor's Guide to Earth | "If I Could Turn Back Time" by Cher | Kelly's recommendations: rewatch Parks & Recreation (with The Good Place addendum) | Hawaiian numerical translation: 626 — "I Wanna Be Your Lover" | What is time? | This Grammys gag isn't working but I can't stop | "Every Time I Close My Eyes" by Babyface.
Spotify Playlist
---
As always, full show notes at our website. You can also follow along with our weekly real-time Spotify playlist – See That My Playlist is Kept Clean – and join the conversation on Twitter, message us on Facebook, and like on Instagram. And if you're loving us, consider our Patreon. For as little as one dollar you get early access to every episode we do as soon as they're edited (and a dedicated feed just for you) and exclusive content that'll only ever be on Patreon. Thanks!